Multiple full-color booklets for printing are available. Order from 1 to 50,000 quantities. Select from our best, most popular sizes such as our 5.5" by 8.5" or 8.5" by 11". Online wholesale booklet printing, using the best quality, full color, and eco-friendly paper. Select from premium 8 pages to 96 pages. All of our booklets use our best, super thick 80 lb. gloss or 100 lb. gloss stock for the best trade print products on the market. We do offer expedited shipping options such as next-day air when available.

Online wholesale booklet printing
Planning an advertising campaign? Need to communicate with potential partners or customers? Order bulk booklet printing at Rent A Press. We offer booklets with great quality, affordable prices, and fast execution. Our custom booklets are available in 2 sizes: 5.5" x 8.5" or 8.5" x 11", printed on 80 lb. gloss or 100 lb. gloss paper stock. You can select from a self or card paper cover. Available page count: from 8 to 96. Register on our site and receive wholesale-priced printed booklets and many more opportunities. Need to make sure your file prints as expected? Consider a BOOKLET PROOF to check your design. (NOTE: The Stencil PROOF does not appear on the printed product)
How to order
With Rent A Press you can easily make an order in a few steps. The cost of booklet printing depends on the paper you choose, the number of pages, your order quantity, and delivery time. To place an order, fill out the application form on the website:
Upload your ready image or create it with our design tool.

Specify paper type and size.

Indicate the desired type of paper cover (self or card cover).

Indicate your order quantity and the desired delivery time.
Popular Uses:
Booklets are an effective and inexpensive way to express yourself to potential customers. It's a sheet of information, folded several times so that it looks like a book. Unlike a brochure, the paper does not staple. Rent A Press offers digitally printed bulk booklets at an affordable price.
Depending on the content and purpose, Booklets meet the need:
Advertising: distributed by promoters during promotions, may contain a list of goods or services of the company;
Image: contain information about the company, are used for distribution for educational purposes (for example, during conferences);
Informational: necessary to draw attention to specific offers;
Mailing: sent to regular customers, partners, etc.
Looking for affordable wholesale booklets? Rent A Press is your choice.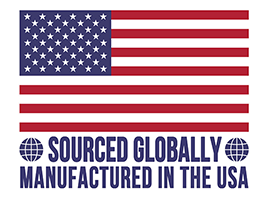 Please Note: 
Prime shipping does not require a signature of acceptance, also known as Proof of Delivery. If you require confirmation of delivery for your clients, please use the expedited services offered. If choosing Prime Shipping you have accepted the waiver of a signature requirement and proof of delivery. 
Recommended file specifications are provided in the FAQ and the online design tool will indicate if the resolution is adequate for the product chosen.