Canvas Prints are available on stretcher bars for a modern stylish look.
Several sizes to choose ranging from family portraits 11x17 to landscape murals 24x36. The texture of the canvas adds fine art stature to the image.
Perfect for office suites, hotel rooms, model homes, real estate staging, and wedding/portrait photographers.
NOTE: 3 days production turnaround. Select the shipping method that meets your deadline and budget.
9 sizes are available (in inches)
(11" x 17") - (16" x 20") - (18" x 24") - (19" x 27") - (20" x 28") - (22" x 28") - (24" x 36")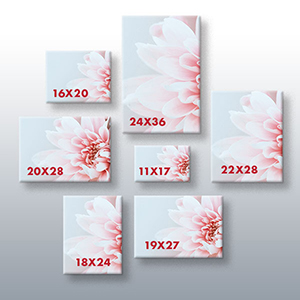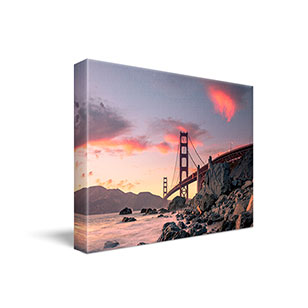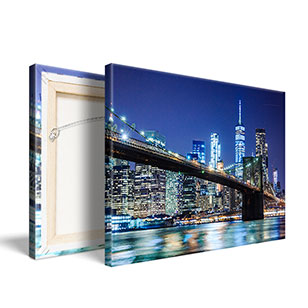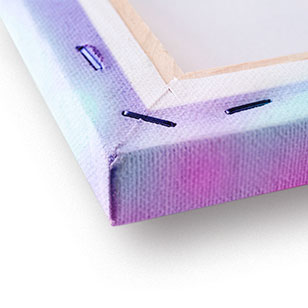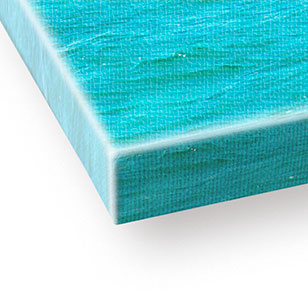 Custom canvas prints allow you to convert any photos or images into a masterpiece and impress the public.

It is a popular and modern way to decorate homes, offices, stores, hotel rooms, and other public places.

RAP is a master in printing premium canvas prints in bulk at affordable prices. Our high-quality material prevents fading and discoloration and lasts a lifespan. Moreover, all our bulk canvas prints are printed in full color, making any image vivid and clear.

RAP offers seven popular display sizes of bulk canvas prints to satisfy any needs ranging from family portraits 11x17 to landscape murals 24x36.

Our wholesale canvas prints are mounted on stretcher bars for a sleek, modern look. The texture of the canvas gives the image a delicate appearance and hides any imperfections in the picture, giving the graphic a truly professional look.

Our online designer allows bringing to life any favorite photos or artworks in a few clicks.

Various shipping methods are available to suit any customer's time frame and budget.


Bulk canvas prints can open doors for many businesses:

● Wedding photographers. Their customers would love their photo blown up on a canvas art piece in their home.

● Photographers. Turn the best shots into extraordinary prints.

● Graphic designers. One of the ways of extra income is from selling their creative pieces with printable wall art.

● Interior designers. Create home decor and decorate the clients' area with masterpieces by buying canvas art prints in bulk cheap. They can be sold online, in the shop, or displayed at local craft shops or home stores. Home decor is something that anyone can use.

● Retailers. Purchase stock art from local photographers or other stock images and convert them into sell-ready fine art on canvas prints and include them in the line of other products.

Canvas prints are an extremely flexible form of art and have endless opportunities in terms of display.

Creative arranging and printing ideas for custom canvas prints:

● Splitting one image into numerous canvases.

● A collage of multiple canvas prints from various pictures of different sizes.

● Black & White to highlight the light and texture of the image.

● Panoramic view on large canvas print

● Abstract painting

● Portrait in vibrant colors.

● Architecture. The latest top seller is art canvas prints with intricate shapes and attractive modern and classic architecture lines.

● Inspirational quotes, family names, scriptures, or monograms in fancy fonts.

Benefit from our trade discounts and wholesale prices by ordering premium quality canvas prints in bulk online.