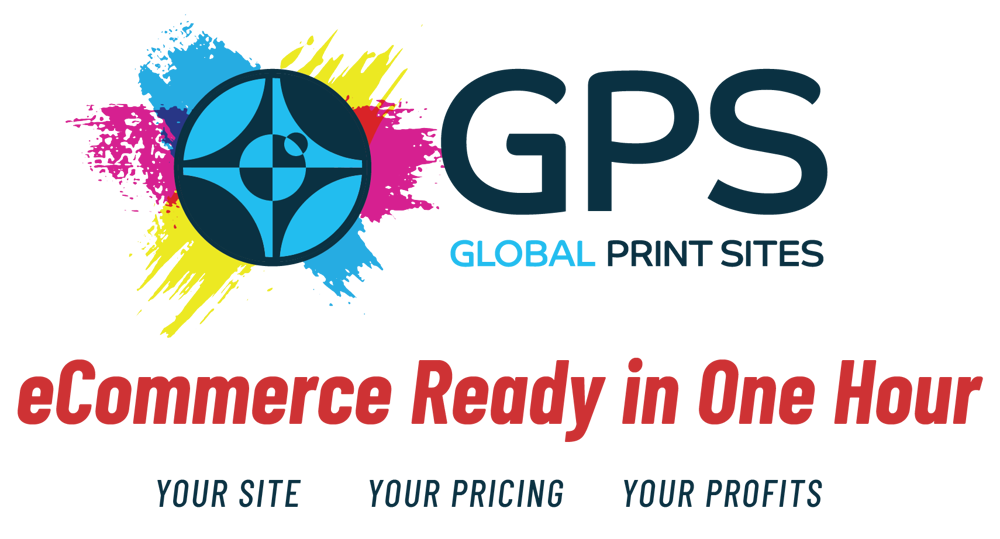 The Global Print Sites (GPS) platform offers the fastest and least-expensive solution for setting up an online print e-commerce website for your print business. The platform is free of charge and
is offered as a FREEMIUM. You only pay for the print you buy and goes live in July of this year.
You can attend the INKISH.TV webinar on April 20th at 9:00 AM ET. A link to the replay will be on this Blog page the week after the webinar.  Register here https://lnkd.in/eeMTNtw
The GPS platform offers fully capable e-commerce for branded skinning of the site. Straightforward admin controls provide ample space for product description suited to your specific market. Pricing tools support options such as substrate choice, embellishments, and volume discounts. Customizable reports on visitor site activity, product sales, keyword relevancy are provided in an admin dashboard.
GPS comes with a base product line, pre-populated with a range of commonly requested print products, including:
• flyers
• booklets
• postcards
• business cards
• presentation folders
Additional products include logo cookies, signage, and apparel. The portfolio is constantly updated with new products added as the market demands. All products are priced at competitive trade print levels, with room to mark up for profitable sales.