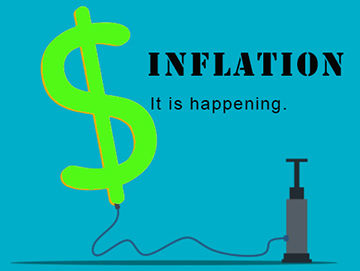 In recent weeks, paper companies have notified printers that paper prices will be climbing 6–15% in the coming months. The price of mailing will jump as the USPS pushes through another price increase. Wages will be forced upwards as minimum wages climb and the competition for workers increases. We know printing costs are going up, and we need to start letting customers know prices will too.

Many of the raw materials used to create Rent A Press print products are rising in cost. While have held prices in most cases for the last three years, economic reality means they will increase. We understand competitive pricing and the efficient manufacturing workflows that deliver some of the best price points available.
That stated you will begin to see prices rise on the site starting September 15th. We do expect that inflation will continue through to the year's end and so prices may need to be raised again. As with all economic cycles, we also expect the economy to fully recover and grow, and inflation to slow to a halt.

We hope you understand our efforts to provide the best pricing and quality available, and that your loyalty to Rent A Press will continue for years to come.
-The RAP Team-