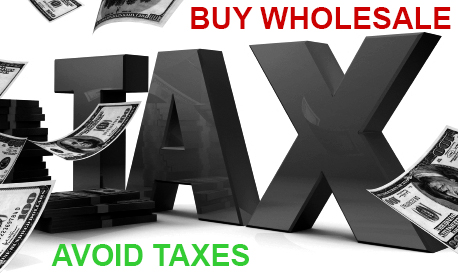 What are the Rent A Press (RAP) Trade Print site requirements?
The way wholesale works is by enabling entrepreneurs to purchase goods intended to be resold or are components in a value-added product. The main benefit is savings which will increase your profit margins once you've factored your own expenses (Design, labor, logistics). Wholesale buying allows you to avoid all the markup that comes with buying retail, which has to cover the retailer's:
Shop fees for physical and/or online stores

Employee wages

Packaging fees

Shipping and handling fees

Marketing costs
Print Resellers, Graphic Designers Marketing and Advertising agencies all qualify for purchasing under a resale certificate. If you are a business and intend to be in it for the long run, work with your local tax agency or better yet, a professional accountant or tax attorney, to get your business setup correctly. It is always less expensive to start right than correct or conform later.
This article by Jennifer Dunn is excellent, basic advice. Well worth the 4-minute read.  https://snip.ly/01wiq8